"Sometimes the most beautiful, inspirational changes will disguise themselves as utter devastation. Be patient."
Growing up, Jason had one dream: to serve as a Phoenix Police Officer.
Inspired by his brother and the tragic loss of a local law enforcement hero, Jason worked persistently towards his dream.
After serving four years in the Air Force, at the age 26, Jason achieved his goal to work on the streets of Phoenix as a rookie police officer. Then, only 14 months into what was supposed to be a life-long career, Jason's life took an unexpected tragic turn.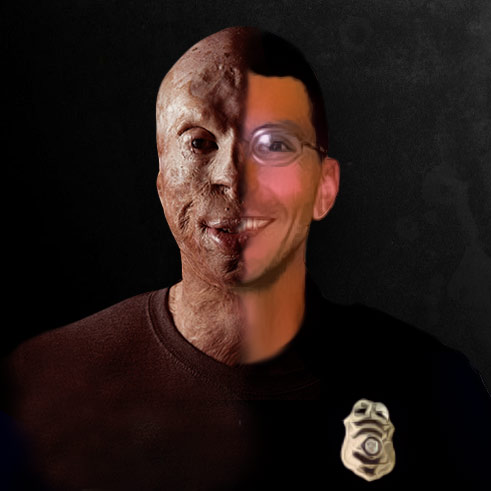 One Man's Life-Changing story of survival.
On the night of March 26, 2001, a taxi cab, traveling at over 100mph crashed into the rear of Jason's patrol car.
Upon impact, Jason's car burst into flames, trapping him inside.
Through a series of miraculous and fateful circumstances, Jason survived the crash and ensuing physical and emotional catastrophe. He suffered severe burns to over 40% of his body which drastically altered his appearance. He has undergone more than 50 surgeries just to have the ability to accomplish simple daily tasks we often take for granted.
Jason's journey chronicles his fight for life, his triumph over tragedy and the inspiration that enables him to continue to overcome unimaginable adversity. His personal narrative exemplifies that the power of the human spirit can never be underestimated or extinguished.
His story is one of life, rebirth, and transformation. Jason represents the human experience at its very best – an ascent from despair to describing himself as the luckiest person alive!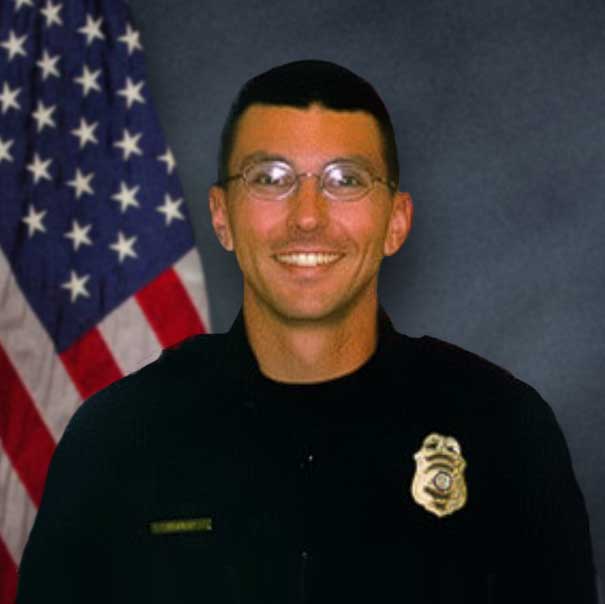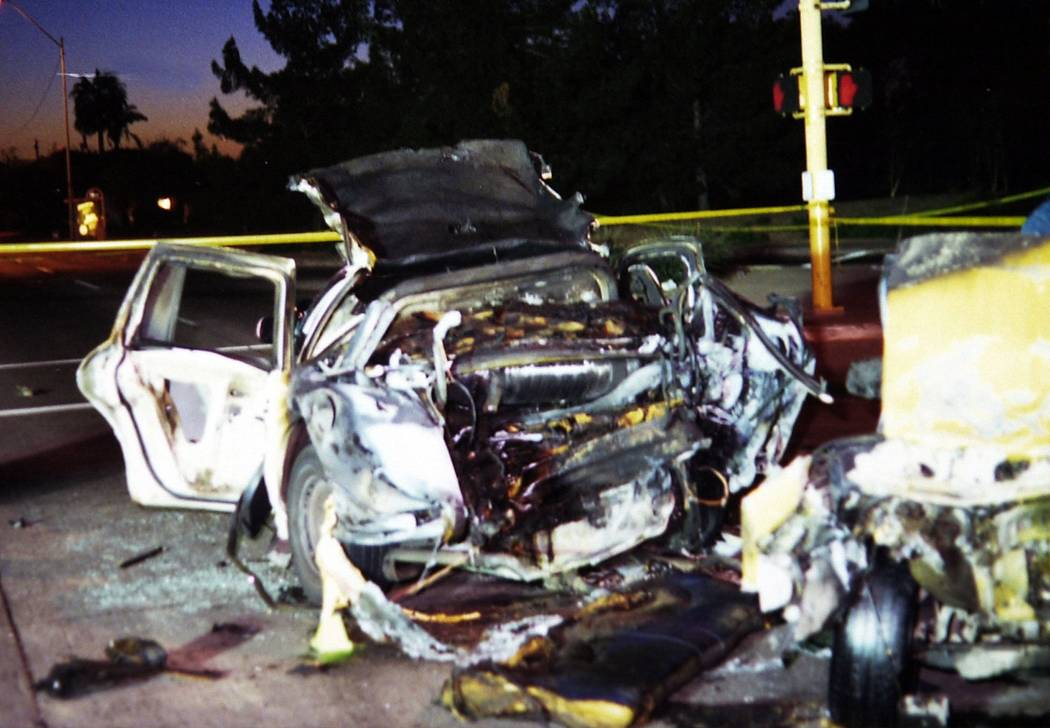 BURNING SHIELD
The Jason Schechterle Story
Published in 2014, "Burning Shield" tells Jason's shocking story. It was the first independently published book chosen as the Arizona Republic's "Pick of the Month".
When a taxi smashed into police officer Jason Schechterle's patrol car, the fireball that consumed the vehicle should have killed him. But by a series of small miracles, Schechterle survived: Dying would have been easier.
As he would learn only after his own horrific ordeal, law enforcement officers across the country were perishing in similar fires, trapped inside burning Ford Crown Victoria Police Interceptors. Schechterle, who began a long, gruesome, and gut-wrenching battle back to health, would also take on Ford Motor Company to stop the heinous and ultimately preventable deaths. Interweaving narratives of human triumph and high-stakes legal showdown, this "inspiring true story" (Kirkus Reviews) reveals a rare human being with an undeniable will to live.
"Burning Shield: The Jason Schechterle Story" exemplifies the mystery and beauty of the human spirit, and the healing power of love.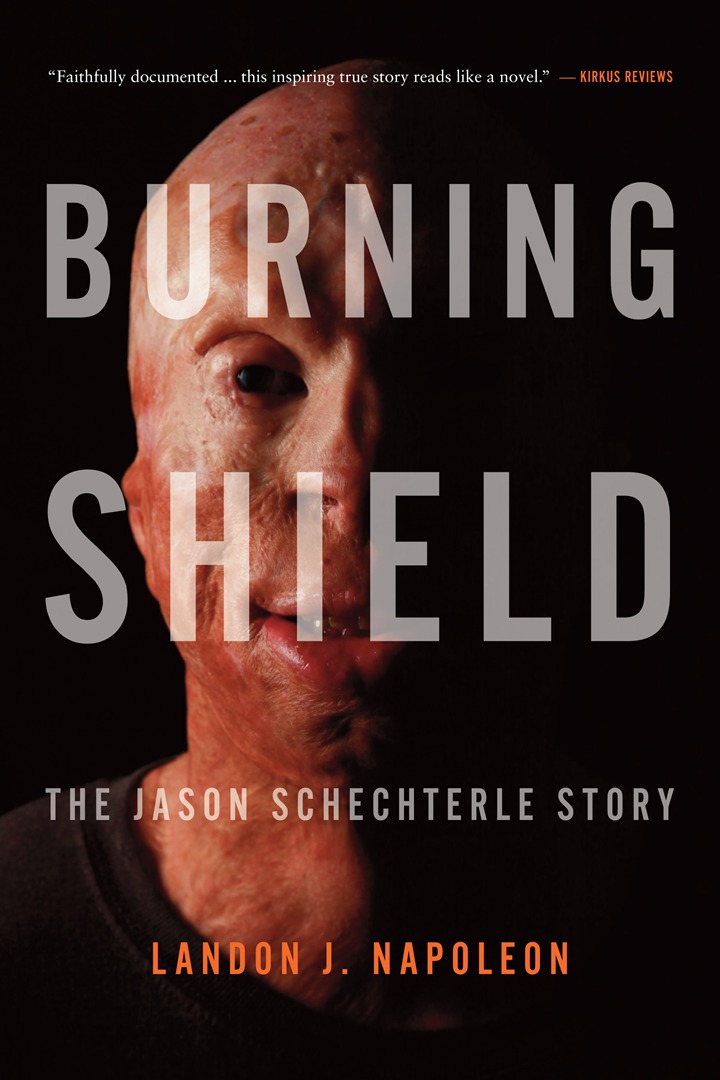 BOOK REVIEWS
What Critics Are Saying
"This gripping biography of Jason Schechterle's battle for life and justice celebrates the resilience of the human spirit while condemning corporate greed… This enthralling biography injects the intimacy of fiction into a true story of human endurance. Readers are continuously reminded that Jason Schechterle is flesh, bones, and blood, not a fictional character, and they are invited to experience his terror, frustration, and ultimate triumph."
"Landon J. Napoleon displays a flair for detail in this fast-moving book… The third-person account is an inspiring read, even for those with a passing familiarity with the story from the news."
"Sad, exciting, life-changing and emotional, Burning Shield: The Jason Schechterle Story is an amazing story of one man's triumph over tragedy with the support of an entire community."
"A maimed cop fights to regain his life in this inspiring true story… [Landon J.] Napoleon, the author of several crime novels, is skilled at painting a scene in slangy strokes while balancing plotlines… this true story reads like a novel."
Keynote and Motivational Speaking
Book Jason for Your Next Event
Provide your team with an unforgettable experience filled with hope, inspiration and powerful new perspectives.